---
---
Vinyl is a synthetic material made of polyvinyl chloride (PVC). Its elasticity is lower than acrylic and latex, giving it a more loose fit and a smooth, comfortable feel. It helps prevent allergic reactions to latex proteins.
These stretch disposable gloves are perfect for food perpetration, or cooking in your own kitchen, or helping with food preparation in church.
Features:

Made of the high quality polyvinyl chloride (PVC) material and are guaranteed to not easily tear.
It is less elastic than nitrile and latex, making it more loose and comfortable.
The gloves are latex-free, so no messy residue is left to smooth out your work,and reduce the risk of contamination compared to gloves.
Our latex-free vinyl gloves are ideal for food service, plant and other light industrial applications.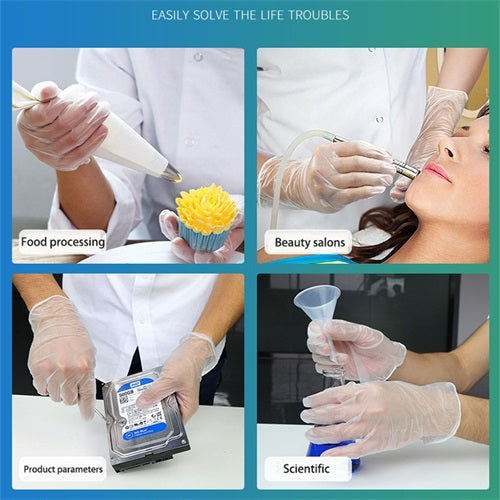 Specifications:

Material: PVC
Length: 230mm
Weight: 600g
Size:M,L
Product includes: Stretch Disposable Medical PVC Gloves (100 Pack)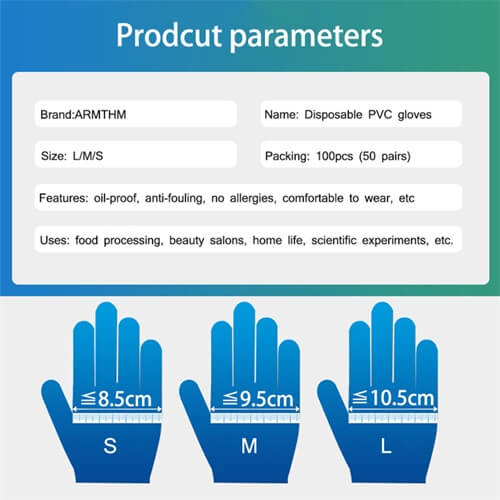 ---