The Best Inflatable Pools for Home
Many parents want to buy a rectangular inflatable pool for kids, because it can be fun and easy to manage for children. A portable inflatable pool that can accommodate children can provide a swimming pool and some toys for young children to play. The larger swimming pool can accommodate children and parents, and experience the fun of swimming and having family fun. So, what do I need to know about buying an inflatable pool for home?
Inflatable swimming pool
The inflatable swimming pool is made of PVC mesh. Buy a family inflatable swimming pool, which can be placed in a spacious place at home for your kids to use. However, you should know the all of inflatable swimming pools before purchasing, as follows:
Pros & Cons of Inflatable & Framed Swimming Pools
Pros.
The home inflatable swimming pool can be inflated and used, and it can be folded after use, which is convenient for storage and saves space.
The price of an inflatable swimming pool is not too expensive. You can buy a high-quality inflatable swimming pool for about $50. For many large toys, it can create more happiness and anyone can afford it.
Most of them are made of PVC materials, with high density and not easy to damage. Only need easy maintenance, the service life is more than 1 year.
It has a wide range of applications, whether it is used at home or playing in the courtyard, sunbathing, it will not cause any burden at all. If you usually have the habit of going out to play, you will definitely need such a fully functional entertainment equipment.
Cons.
The hot steam is diffuse, easy to atomize and liquefy, resulting in moisture, and it is easy to mold if it is not cleaned frequently.
There will be air leakage after long time use, and need to be inflated again.
The Inflatable pool for toddlers is made of PVC without any interlayer, and the material is very thin. The baby inflatable swimming pool is relatively easy to leak.
How to choose a best inflatable swimming pool? Here to share inflatable pool buying guides for everyone.
Size: Some people have a large courtyard and enough space for an inflatable swimming pool. But some people have a small area and cannot fit it. Therefore, you should consider the size of inflatable swimming pool for home before purchasing.
Appearance: Different brands of inflatable swimming pools may have different appearance designs. The top brand of inflatable swimming pools may also have multiple styles. Therefore, when purchasing, choose according to your preferences. It is recommended to buy rectangular inflatable pool and slide, because they have more images and the rectangular inflatable swimming pool is more practical and cheaper.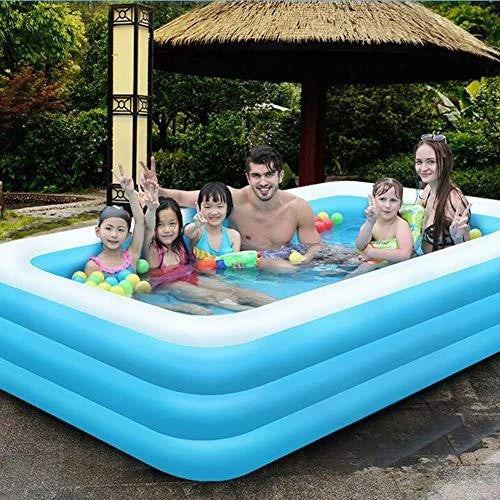 Quality and Brand. Check the inflatable swimming pool. Usually, check whether the material is environmentally friendly, whether it has any peculiar smell, scratches, leaking, etc.
How to use inflatable swimming pool
Place it on an open and flat ground. Remove sharp objects such as broken glass, pebbles, etc.
Spread out the pool and arrange it smoothly. Use an air pump to inflate the pool according to the inflation instructions. Don't inflate too full, it can effectively avoid the bursting caused by overfilling and ensure that the product is used in the best pressure state. If the inflation is insufficient, it will cause the inflatable pool cannot maintain its proper shape after filling the water.
After inflation, check for gas leakage, and then block the air inlet.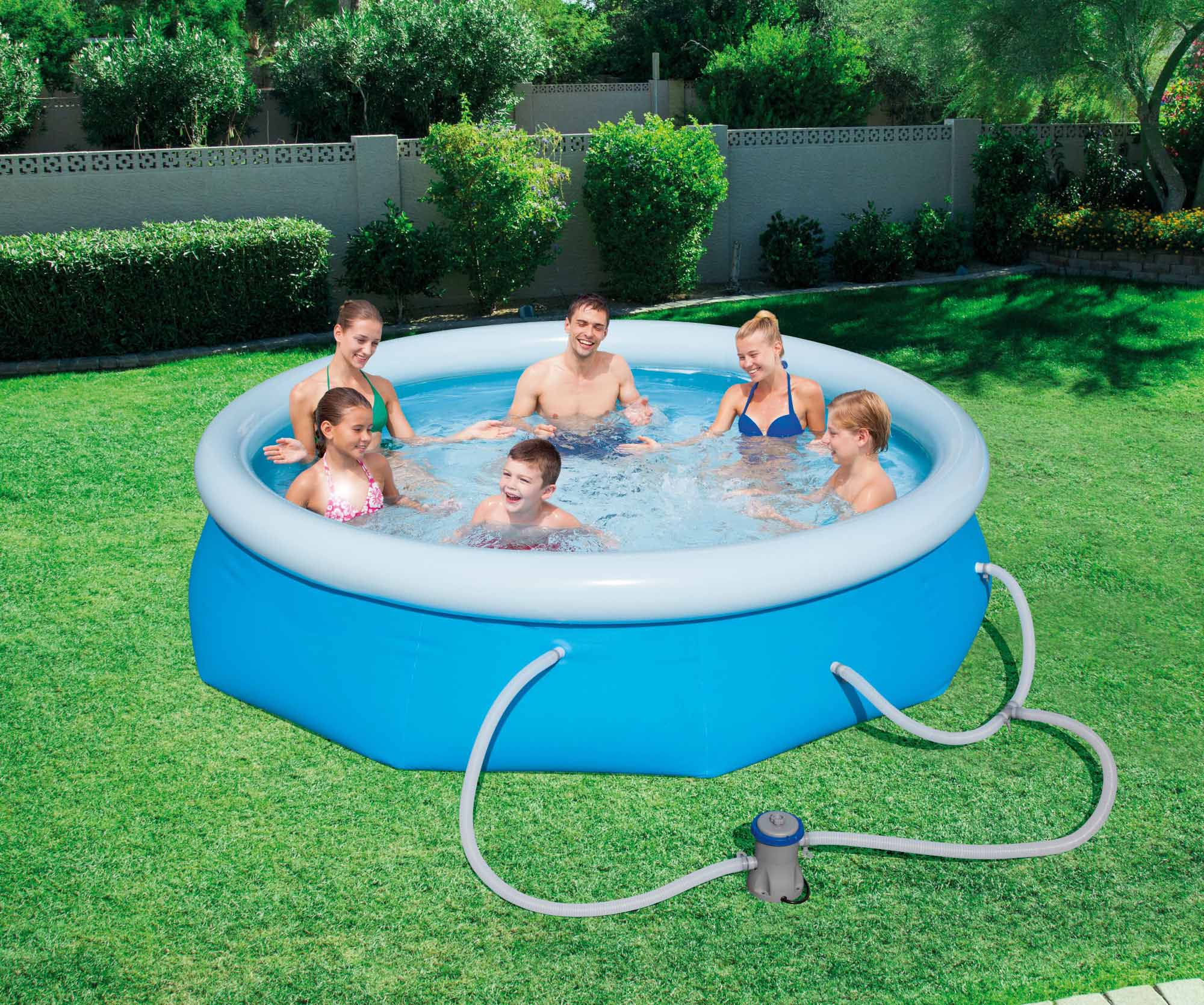 Observe the situation of the big air swimming pool to avoid sudden bursts of the swimming pool. Make sure that the gas in the inflatable swimming pool is stable before add water.
Add water to the pool. The water level should not exceed 3/4 of the height of the pool.
Where Can I Buy an Inflatable Pool Near Me?
If you want to buy an inflatable swimming pool, it is recommended that you purchase products from a reliable store and it can provide reliable customer service. You can receive the goods in about 10 days. If there is any dissatisfaction, you can easily return any defective products, submit a complaint or warranty. OHotter is a professional entertainment equipment to provide you with high-quality and best kids swimming pool.
Related Articles:
How to Choose the Best Resistance Bands 2020
---
1 comment
---
---