How to Use UV Light for Disinfection
House cleaning and disinfection are things we need do. If there are elderly in the home, and pets or babies in the house, you can use the best UV sanitizing wand, which is convenient and safe without generating any irritating odor. Some enclosed spaces can also use UV disinfection lamps, including refrigerators, wardrobes, cars, etc.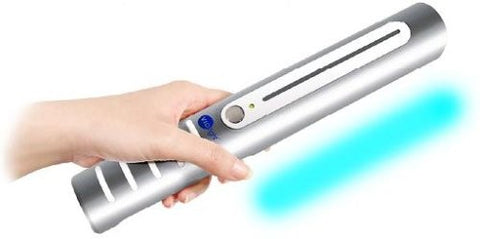 How does UV light disinfection work?
Ultraviolet germicidal lamps can effectively destroy the structure of bacteria's DNA and RNA, kill bacteria and inhibit the growth of bacteria and germs. Using the UV spectrum, you can kill 99.9% of bacteria present on almost any surface. However, ultraviolet rays can cause considerable damage to skin and eyes. In order to avoid the harm of ultraviolet rays to the body, it is necessary to prevent the ultraviolet light from irradiating human eyes and skin for a long time. You need to buy the best Handheld UV Disinfection Lamp to avoid damage caused by ultraviolet radiation on the body when the lamp is turned on and off.
How to choose a UV Disinfection lamp?
Portable UV Sterilizer
This is the first choice recommended for home use. Most of them have timing/remote control/infrared sensing function, which is safe and convenient. Of course, you need to pay attention to safety protection when you use it, and read the instructions carefully. Don't cause injuries due to improper operation.
How much power to choose a Germicidal Lamp?
If for ordinary family chooses UV lamps, it does not need high standard sterilization requirements. It only needs a fixed-power UV germicidal lamp. Matching formula: 1 cubic meter with 1.5W UV lamp. Hand-held disinfection lamps generally do not need a large disinfection range, so 1.5~3w disinfection lamps are the best choice.
The special UV-C technology kills more than 99% of the bacteria in just a few seconds through UV disinfection. This UV sterilizer can kill germs and bacteria on hard surfaces in offices, homes, grocery stores and all public places.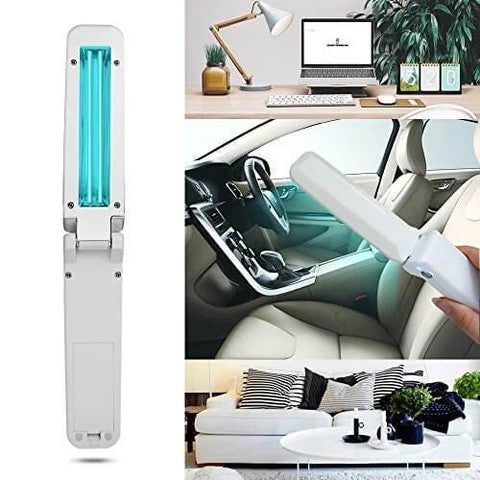 Product Description:
Disease-causing organisms in 3-5 seconds.
Laboratory tested & doctor recommended.
Provide a healthy environment for kids & the elderly.
100% safe & does not contain chemicals.
Stay away from disease, doctor visits & hospital bills.
8000 hours long life lamp; no need for replacement.
The perfect travel companion to keep you healthy.
This UV sterilizer is powered by a battery or USB charger (excluding 4 * AAA batteries). Press the on/off button for 3 seconds, and when the light turns blue, you can use it to scan the surface of an object.
Ultraviolet germicidal lamps are compact, lightweight and portable. Can be used for pets, beds and all toys. Ideal for hospitals, hotels, homes, wardrobes, toilets, cars, pet house, etc.
Specifications:
Size: 12.5 x 3.5 x 2.5 cm
Weight: 125g
Voltage: 5V
Current: 400mA
UV-C tube: 2W
UV wavelength: UV-C (253.7nm).
Irradiation intensity:> 2500uw / ​​cm2.
Battery: 4x AAA / 6V (excluding battery)
Charging method: Battery power and USB power.
Package includes: 1 * UV sanitizing light
How to Use UV Sterilizer Lamp?
Fully charge your Disinfection Wand with a compatible charger.
Unlock the safety lock and unfold the flip panel.
Wear the protective goggles firstly and double click the sterilizing button to start the process.
For best result, it is recommended to scan back and forth on the surface for 5 to 10 times with a distance of approximately 1 inch.
Disinfection will finish automatically in 3 minutes or you may press the button again to stop the process at any time.
UV Lamp Portable Disinfection Light for Home Kitchen Office School Pet Area: These handheld disinfection sticks wield on a smartphone to kill bacteria. The disadvantage of magic wands is that you have to hold them. Disinfection usually takes at least 3~5 minutes to take effect, so holding the wand for a long time is not very comfortable. However, the handheld disinfection lamp is the most economical, simple to use and effective portable UV Ultraviolet wand.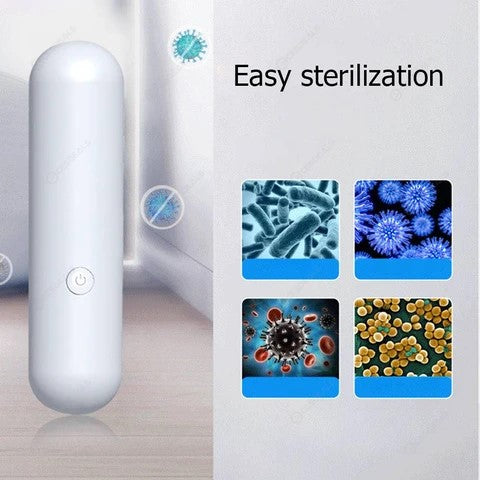 What items can I clean with a UV sterilizer?
TV remote
Toothbrushes
Headphone buds and headphone case cover
Microphone / Headphone
MP3 players and other small electronic devices
House Keys
Computer mouse/keyboard
Handheld controller
Sofa
Dining table
Kids toys
Children's clothing, etc.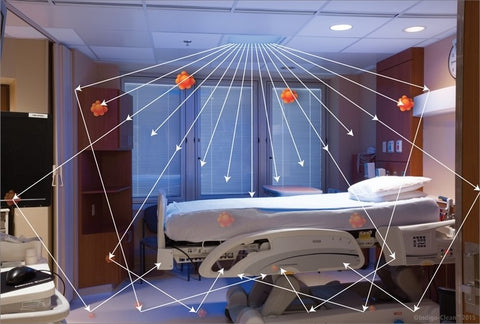 Tips:
The effect of ultraviolet light and air during the disinfection process will generate ozone, and it should be kept as ventilated as possible after the environment is disinfected.
Wipe the surface of the UV lamp with alcohol gauze or cotton ball to prevent the dust or stain on the UV lamp from affecting the disinfection effect.
The ultraviolet wavelength is short and the thermal effect is weak, so there is no need to worry about the fire caused by the Ultraviolet Light Wand.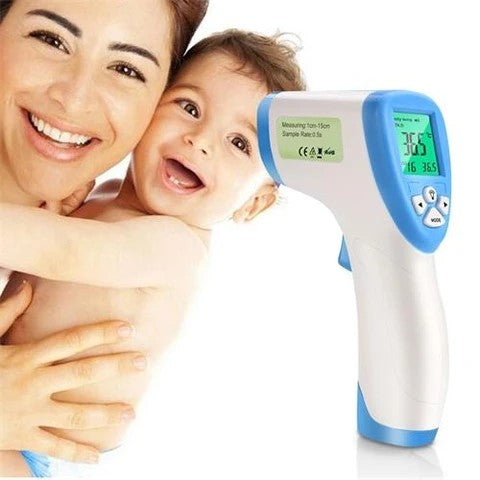 Conclusion:
Above is introduction the benefits of using UV light for disinfection. For some items that cannot be washed, they may accumulate countless BACTERIA, GERMS & VIRUSES ... OFFERING after long time storage. The use of Portable UV Sterilizer is very obvious, it can kill bacteria and virus very powerfully. For more COVID-19 protective products, disposable masks, N95 masks, Infrared Thermometer Temperature Gun etc., please contact us.
Related Articles:
---